Application for 2020-2022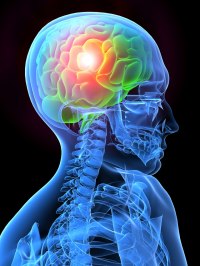 Please send your application as a pdf including the following:
Personal letter of motivation (1 page). Your motivation to participate in school activities will be considered as a part of your application.
CV including name, contact information, undergraduate degree, university and date of registration for PhD studies*, name of supervisor (1 page).
Research plan. Your research plan will be examined on the basis of scientific excellence, feasibility to see your research project through, clinical relevance and what you can contribute with to the research school (maximum 3 pages).
Letter from supervisor stating permission for you to participate in all activities of the research school.
If applicable, a letter from the head of the clinic, stating permission for you to participate in all activities of the research school (with the exceptions of emergencies).
If you are a registered PhD student, please enclose a list of already performed and approved research education courses.
You may send your application to application[at]researchschool.se or uploading your file below. A letter of confirmation will be sent to you within 48 hours by a member of our crew.
Please use Times New Roman 12 points, 1,15 or 1,5 line spacing. Applications longer than the above specified page number will not be considered.
* If you are not yet registered, you will need to include a letter from the dean or head of department stating that you will be registered.

Please use the upload service below. If you send multiple applications, the latest will be the one to be considered. If you have trouble using the upload service, mail the application to info@researchschool.nu. You will recive a confirmation mail within 48 hours of submitting the application.
Why do we ask for permission from your supervisor and/or head of clinic?
We know you are committed to the opportunities offered by this school. But as the number of positions is limited, we must be certain that the people primary responsible for your research training support you to spend time away from the lab and/or clinic.
Please note that participation in school activities is mandatory. If you are accepted to the school, you will be expected to participate in all activities.

However, if you think that you have taken a course already which matches a course in the School, you may be credited for that course instead. Contact the School for more information.

Costs covered by the School are: travel arrangements, per Diem, and tuition fees (where relevant).
In compliance with SRC regulation, salaries cannot be paid by the School.